Store
Exposing RAW Captures - eBook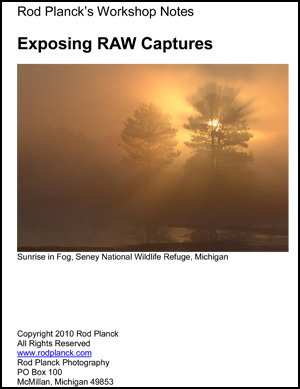 52 Pages jam packed with the information you need to make better RAW captures. Rod will explain why it is necessary to understand the fine points of digital capture and then show you how to easily make them.
Topics Include:
Proper Exposure and Digital Capture
What is a Histogram?
Is There Really Such a Thing as a Bad Exposure in Digital Photography?
JPEG versus RAW
Correct Exposure for a JPEG
RAW Format: Exposing to the Right
When Not to Use Aperture Priority &/OR Matrix Metering
Speed Up Exposure Compensation in Aperture Priority
Plus much more!
Download this beautifully illustrated and written E-book now for only $9.95.