Workshops & Tours
Ultimate Spring Forests, Wild Rivers and Waterfalls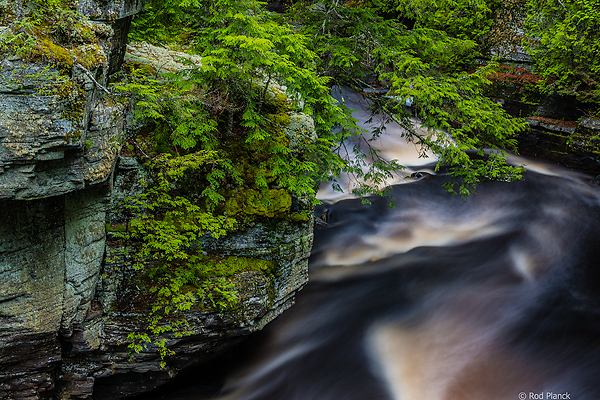 Postponed! - This tour has been postponed. Please
contact us
if you would like to be notified when the tour is rescheduled. There is no cost or commitment to do so.
New Tour for Late Spring 2018!
Ultimate Spring Forests, Wild Rivers and Waterfalls
Porcupine Mountains Wilderness State Park and Environs
Advanced Tour - Smaller Group Size - Limited to 10
May 27 - June 1, 2018
(
6 Days
)
- Postponed
Download Brochure: Word Doc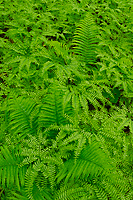 Tour Location Description
Spring is an amazing time in northern Michigan. Warm blooded animals take a collective sigh of relief now that winter is over. Warming temperatures and increasing daylight bring forth the spectacular annual transformation of the area's deciduous forests. The drab grays and browns of winter give way to an explosion of spring greens and rufous tinged buds.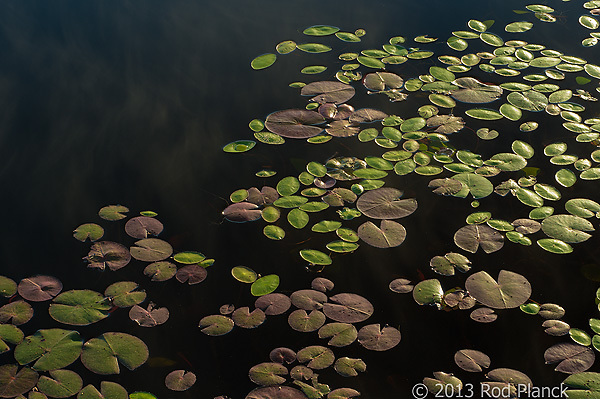 This special spring tour is based out of the town of Silver City. This strategic location in Michigan's northwest Upper Peninsula puts us within easy reach of thousands of acres of state and federal public land. The burgeoning beech/maple forests of Porcupine Mountains Wilderness State Park, Ottawa National Forest, and the region's wild rivers and waterfalls will be a major focus of the tour.
At 60,000 acres, Porcupine Mountains Wilderness State Park is one of the few remaining large wilderness areas in the Midwest. Towering virgin timber, secluded lakes, and miles of wild rivers and streams make a visit to the Porcupine Mountains a photographer's dream. The Overlook at the Lake of the Clouds is one of the most popular spots in the park. Easily accessible, the overlook offers expansive views of the Lake of the Clouds and the spring forest below.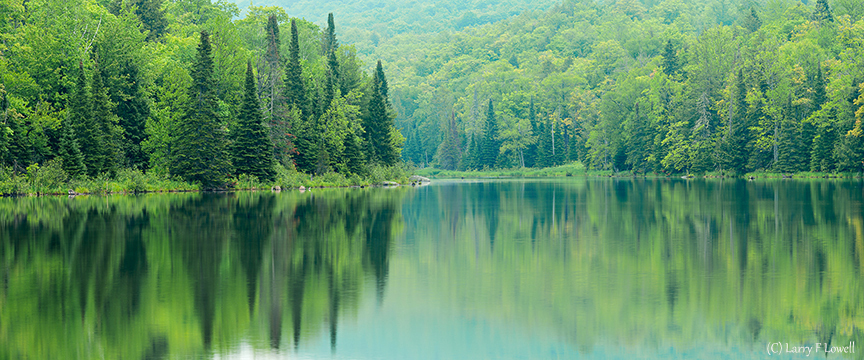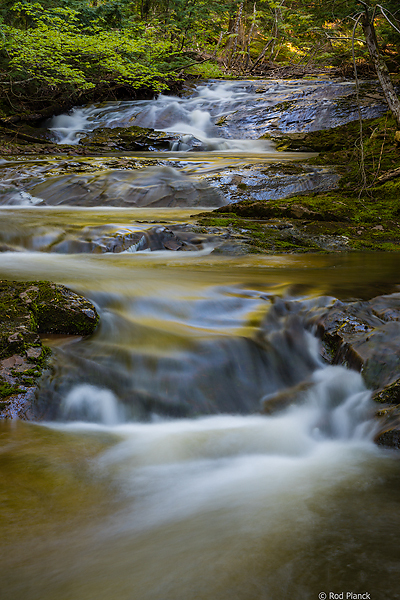 In addition to deciduous forests, we'll explore other exciting habitats - northern coniferous forests where mature stands of white and red pine tower over an understory filled with the spring green of young maples, vernal ponds and emerging late spring vegetation. This mingling of bright green foliage with the deep dark greens provides a patchwork of color from which to seek out great compositions. In addition, we'll seek out small, hidden wilderness streams bursting with spring run-off that harbor many photographic opportunities, including an abundance of ferns. We also plan to photograph the bright green and rufous reflections from the surrounding forests in the rivers and streams.
In the spring, winter snow melt infuses a tremendous amount of water into river and streams providing us with waterfalls at their greatest volume of water for the year. Luckily, numerous spectacular waterfalls, cascades and rapids are located within walking distance of trailheads. We'll explore many of these during the tour. There is so much to photograph in this area that we can only offer a small sample in this tour description.
Spring weather in northern Michigan varies considerably. We could encounter warm summer-like days with cool, frosty nights, or it could be sweater or jacket weather some of the time.
Participants need to be advanced photographers who should arrive with a clear understanding of photographic fundamentals and a thorough knowledge of their camera system as it relates to their photographic goals. The emphasis will be on enhancing your creativity and photographic vision through extensive fieldwork. Since this is a tour, there will be no classroom instruction. We also plan to spend most of our time together in the field. However, you can expect some downtime which will afford you the opportunity to download and edit images.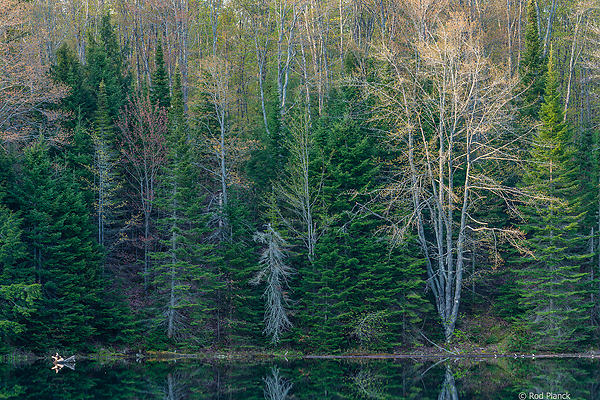 This unique tour format begins with a brief introduction/orientation meeting at 6:30PM Sunday, May 27 and ends after an afternoon / evening field trip on Friday, June 1.
If you're not sure if this advanced tour is right for you, please contact us. We've had many requests for this type of offering for advanced photographers, so we recommend registering soon!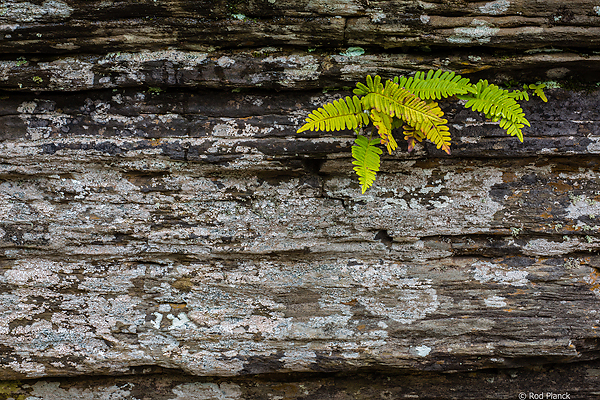 Seasonal Variations
The timing of spring vegetation emergence is unpredictable. The tour dates were chosen to coincide with the typical beginning of the peak spring greenery and waterfall levels. This is based on years of photographing and conducting workshops in northern Michigan. However, since the timing of spring is unpredictable, we can extend no guarantee regarding vegetation conditions.
Health Considerations
This tour requires the capability of walking uphill for a few miles on trails - all while carrying camera equipment. All hikes are within the capabilities of an average person in good health. If you have health concerns contact our office so we can discuss the compatibility of the tour with your level of fitness.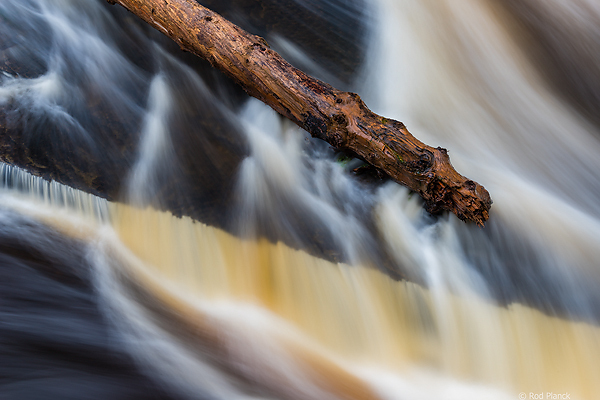 Vehicles
High clearance four-wheel drive vehicles are a must to reach some of our backcountry destinations. If you are willing to use your vehicle during the tour, please let us know. If we do not have enough participants bringing their own four-wheel drive vehicles, some participants will be required to subsidize the rental of additional four-wheel drive vehicles in addition to splitting the cost of fuel for the tour. (Costs have ranged from $65 to $125 p/p in the past.)
Group Lodging Rates and Accommodations
The tour will be based out of the AmericInn in Silver City, Michigan. The room rate for 2 queen beds and free Wi-Fi is $133.90 plus tax.
You can also choose from 2 cabins (Deer or Ski) located offsite (2 blocks away) at the Lake of the Clouds Resort. The cost for each cabin is $99 per night plus tax (seventh night free). All Participants are responsible for making their own Hotel or cabin reservations. We will provide more information in a detailed confirmation letter after you sign up.
Tour Cost / Registration
$1245 per person (includes: park permits, entrance fees, in-the-field instruction, and instructional e-books (CD). To reserve a space, please send a deposit of $250. The balance of $995 is due 90 days before the tour begins. If you cancel with less than 90 days notice, we will issue a refund only if we are able to fill your space. All tour cancellations incur a $50 processing fee.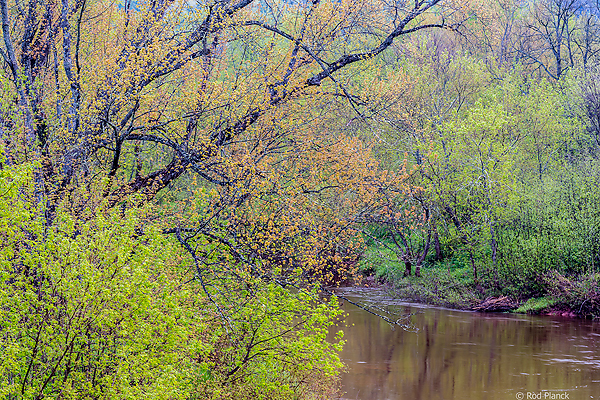 Reservations
Early reservations are recommended. By phone: Call (906) 293-3339. Office hours are Monday through Friday, 9a.m. to 5 p.m. EST. We accept credit cards (for deposits only) or we'll hold your space for 7 days while awaiting your check.
You can also register online using Paypal by clicking the "Add to Cart" button below. You do not need a PayPal account to pay by credit card.
You can also register by downloading and completing a registration form (Word Doc) and mailing with payment to:
Rod Planck Photography
PO Box 100
McMillan, MI 49853

2018 Workshops & Tours
2019 Workshops & Tours