Workshops & Tours
Bristlecone Pines and Grand Landscapes of Eastern Sierras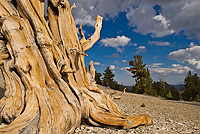 Bristlecone Pines and Grand Landscapes of Eastern Sierras
Advanced Nature Photography Tour
Eight-Participant Tour for Advanced Photographers
Eastern Sierra Mountain Region, California
July 7 - 13, 2019
Location Description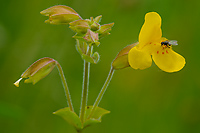 This nature photography tour location is the eastern Sierra Nevada Mountains of California, a spectacular region with abundant opportunities for photographing a diverse selection of subjects. We'll visit a variety of habitats, from mountain forests to alpine meadows to arid deserts. This will be a well-rounded tour in terms of content, with a wide range of subjects.
Landscape opportunities abound, from grand vistas of mountain peaks towering over fourteen thousand feet to famed Mono Lake. This massive body of briny water with no outlet to the sea is best known for its peculiar tufa formations, columns of minerals which have been revealed over the millennia as the lake has slowly receded. Surrounded by a desert landscape that includes volcanic craters and mountains, and with a surface that reflects the Sierra Nevada, Mono Lake provides rich and varied photographic opportunities.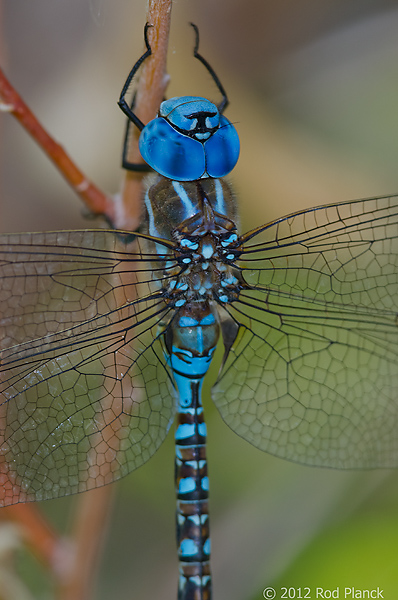 High in the White Mountains, in a severe desert landscape that few life forms can survive, we'll photograph the ancient gnarled forms of Bristlecone pine, which may be the oldest living things on the planet. Twisted into otherworldly shapes by thousands of years of wind and weather, these hardy trees are among the most amazing photographic subjects anywhere.
We'll visit rushing mountain streams cutting through lush vegetation. As well as habitats which abound with dragonflies and western butterflies where the possibilities range from tiny blues and hairstreaks to striking larger species such as California sisters. In drier habitats we'll look for reptiles, including the Great Basin collared lizard and Zebra-tailed lizards.
Wildflower conditions vary greatly from year to year depending on the weather. We're more likely to find ourselves focusing on portraits of individual flowers and intimate landscapes rather than carpets of blooming flowers. Rod and Marlene will be pre-scouting such locations as Devils Postpile National Monument, Inyo National Forest and Alabama Hills Recreation Area to seek the best wildflower and landscapes photography the areas afford.
Depending on how the season is progressing, we could photograph several native lupines, Mariposa lily, giant blazing star, alpine monkey flower, Kelly's tiger lily, mountain pride penstemon, and crimson columbine, among many others! These are only some of the highlights in a vast, remote, and little-visited area that offers some of the best and most unique nature photography in North America.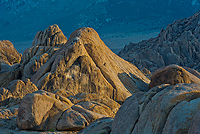 We begin the tour in Lee Vining, California on Sunday, July 7 at 6:30 PM with an orientation meeting. Part way through the tour, we move our base to Bishop, California where the tour will end on Saturday, July 13 after an evening field trip. Splitting our base location this way provides a greater diversity of photographic opportunities while helping to minimize daily driving distances.
Lee Vining, conveniently located near Mono Lake, provides easy access to some special sites that Rod has found in the less frequently visited regions east of Yosemite National Park which we will not be visiting. You may want to add a few days to your trip if you'd like to explore this area on your own.
Located on the eastern side of the Sierra Nevada Mountains at the northern end of the Owens Valley, Bishop is surrounded by high mountain peaks, grand vistas and desert valleys. This area also features numerous canyons with rushing mountain streams and lush riparian habitats.
Health Concerns
Participants must be in good health. Our daily excursions into the field will involve short hikes at higher elevations than you may be accustomed to. Participants must prepare for temperature extremes, intense sun exposure, and the remote possibility of elevation sickness.
Tour Cost / Payment
$1995 per person, group size is limited to 8 participants (9 if last to sign-up is a pair). To reserve a space, please send a deposit of $250. The balance of $1745 is due 120 days before the tour begins. If you cancel with less than 120 days' notice, we will issue a refund only if we are able to fill your space. All cancellations incur a $50 processing fee.
Group Lodging Rates and Accommodations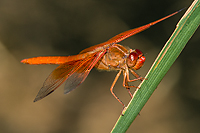 We begin the tour at the Murphy's Motel in Lee Vining, CA. Our rates for lodging range approximately from $105 - $150 plus tax depending on the room configuration.
For the second part of the tour we relocate to Bishop, California where we'll be staying at the Best Western Plus. This hotel features newly renovated rooms with 2 beds 2 people for $134.99 plus tax or 1 king bed for $125.99 plus tax. Includes internet access, microwave, min-refrigerators, coffee maker and air-conditioned comfort.
Reservations must be made directly with the Murphy's Motel and Best Western Plus. Contact information will be provided to you in a detailed confirmation letter which outlines check-in time, directions, suitable photographic equipment, and recommended clothing.
Vehicles
High clearance four-wheel drive vehicles are a must to reach some of our backcountry destinations. If you are willing to use your vehicle during the tour, please let us know. If we do not have enough participants bringing their own four-wheel drive vehicles, some participants will be required to subsidize the rental of additional four-wheel drive vehicles and gas during the workshop (Costs have ranged from $150 to $185 in the past.)
Registration Information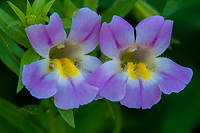 Cost: $1995 per person. Deposit of $250 is required with registration. Balance of $1745 is required 120 days prior to the beginning of the workshop. 120-day advance notice is required for refund of deposit. If you cancel with less than 120 days' notice you will receive a refund only if we are able to fill your space. All cancellations incur a $50 processing fee.
Participants are responsible for lodging, meals, transportation, and sharing the cost to rent a 4x4 vehicle (if necessary) and contributing to "fuel kitty" during the workshop.
Reservations: Early reservations are recommended. By phone: Call (906) 293-3339. Office hours are Monday through Friday, 9 a.m. to 5 p.m. EST. For reservations made by phone, we accept credit cards (for deposits only), or we'll hold your space for 7 days, while awaiting your check.
If you prefer to register online, you can do so using using Paypal or credit card by clicking the "Add to Cart" button below. You do not need a Paypal account to pay by credit card.
You can also register by downloading and completing a registration form (Word Doc) and mailing with payment to:
Rod Planck Photography
PO Box 100
McMillan, MI 49853

2019 Workshops & Tours