Workshops & Tours
Summer Safaris
If the tour you are interested in is full - please
contact us
to be put on a waiting list. There is no cost or commitment to do so.
Summer Safaris
Six-Participant Workshop for Advanced Photographers
Tahquamenon Watershed, Niagara Escarpment and Seney National Wildlife Refuge
Newberry, Michigan
June 11 - 16, 2017
- Full!
Summer Safaris Workshop Description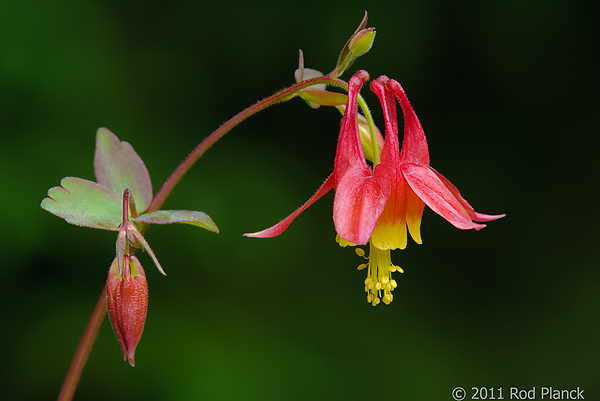 This special advanced workshop is open to photographers who are interested in photographing the variety of subjects found in northern Michigan. This special field workshop (instruction in the field - no classroom) is limited to six participants. Participants need to have built up a full photographic system and have the tools to photograph a diverse selection of subjects. The primary emphasis will be on close-up subjects and landscape photography. This time of year the area's vegetation is lush and teeming with insect life.
During the week we will seek out some rare and protected species of plants. Many of these unique species grow only within the area's limestone regions that make up the Niagara Escarpment. While weather conditions will not allow us to guarantee any particular species, we hope to find such orchid species as yellow lady's-slipper, Arethusa, and possibly others. In addition, there could be an abundance of bunchberry, fringed polygala and wild iris in bloom. Many species of ferns occur in this area and they should be in fresh condition and at their best for photography. We will teach and adhere to strict ethical guidelines to avoid trampling sensitive habitats and harming individual plants in all areas we visit.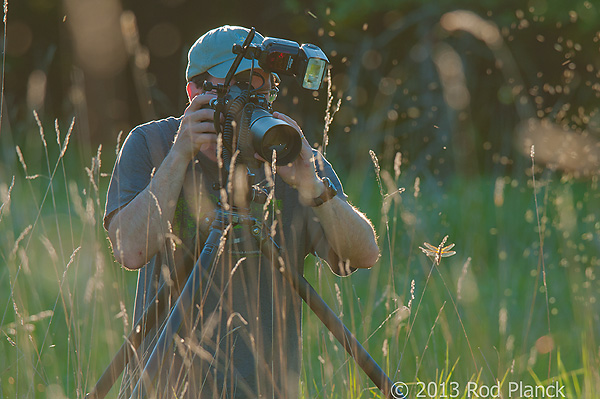 After photographing plants in the natural light of early morning, we can expect to spend some time toward the middle of each day photographing insects, using either modern TTL flash or natural light, depending on the conditions. If you don't already have this capability, we can help you put together a simple flash system designed for photographing free-roaming insects (not birds). All of our insect photography will be geared toward teaching you how to photograph wild, unrestrained insects in their natural habitat. Rod has gained great satisfaction from stalking insects with long lens and flash unit (just as you would larger subjects) and is always eager to share his knowledge of this under-appreciated aspect of photography. Since this will be a major focus of the workshop, if you are not interested in participating in this activity we urge you to consider taking one of our other workshops.
From our base in Newberry, Michigan we will venture out to explore a variety of habitats and locations.
Seney National Wildlife Refuge, with its lack of agriculture and urbanization, is a sanctuary for butterflies and dragonflies in addition to the larger wildlife with which it is usually associated. This workshop is timed to coincide with significant summer hatches of many fascinating insects. Among the many (possibly thousands) of dragonflies we can expect to see are American emeralds, Twin-spotted spike-tails, four-spot skimmers, common white-tailed skimmers, chalk-fronted corporals, and a number of interesting clubtails. Butterflies that should be out include Canadian tiger swallowtails, northern pearl-crescents, little wood-satyrs, white admirals and silver-bordered fritillaries.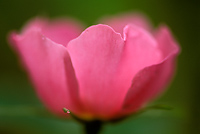 Biting insects will be present during this workshop, so participants must be prepared with repellent and/or netting and psychological fortitude. (We have found a clip-on repellent with a battery operated fan put out by the makers of OFF to be surprisingly effective.) Participants must be able to crawl around on hands and knees, photograph for extended periods of time, and work well with others. The goal is to spend a maximum amount of time in the field photographing a variety of subjects in a diversity of habitats.
Because of the extensive daylight hours at this northern latitude at this time of year, we will not attempt to photograph every sunrise and sunset. We can still expect long days in the field as we focus our energies on plant, insect and landscape subjects.
With a limit of just six participants and with both Rod and Marlene guiding you in the field, personalized instruction is a hallmark of this workshop. You could also use this as a great opportunity to get together with a group of friends - we can customize the workshop to fit your needs and interests.
Cost
The cost of the Advanced Field Workshop is $1195 per person. This includes the cost of tuition and any necessary permits. The cost also includes a complete set of workshop notes (e-books on CD). Participants are responsible for lodging, meals, and transportation to the workshop location.
A second high clearance four-wheel drive vehicle is a must to reach some of our backcountry destinations. If you are willing to use your vehicle during the tour, please let us know. If we do not have a participant bring a four-wheel drive vehicle, participants will be required to subsidize the rental of additional four-wheel drive vehicle in addition to splitting the cost of fuel for the tour. (Costs have ranged from $65 to $125 p/p in the past.)
Payment: A deposit of $250 is required to reserve a space. The balance of $945 is due 90 days prior to the first day of the workshop. A 90 day advance notice is required for all cancellations. If you need to cancel with less than a 90 day notice your deposit/tuition will be refunded only if we are able to fill your space. All cancellations incur a $50 processing fee.
When we receive your deposit, we will send you a detailed confirmation letter outlining check-in time, suitable photographic equipment and recommended clothing, along with a map and directions. Prior to the workshop, we will provide a directory of participants to facilitate joint travel plans.
Lodging Rates and Accommodations
Excellent accommodations for the field workshop are available at the Quality Inn in Newberry for $105 per night plus tax (single/double). Participants are responsible for making their own motel reservations in Newberry. We will provide more information after you sign up. Please be prepared to pay for all hotel accommodations upon checking in.
Registration Information
Cost: $1195 per person. Tuition includes a complete set of handouts. A deposit of $250 is required with registration. The balance of $945 is required 90 days prior to the first day of the workshop. 90 days advance notice is required for a refund of deposit. Cancel with less than a 90 day notice and you will receive a refund only if we are able to fill your space. All cancellations incur a $50 processing fee. Participants are responsible for lodging, meals, film processing and transportation.
Reservations: Early reservations are strongly recommended.
If you prefer to register online, you can do so using using Paypal or credit card by clicking the "Add to Cart" button below. You do not need a Paypal account to pay by credit card.
You can also register by downloading and completing a registration form and mailing with payment to:
Rod Planck Photography
PO Box 100
McMillan, MI 49853

By Phone: Call (906) 293-3339. Office hours are Monday through Friday, 9 a.m. to 5 p.m. EST. For reservations made by phone, we accept credit cards for deposits only, or we'll hold your space for seven days while awaiting your check.
2018 Workshops & Tours
2019 Workshops & Tours